The draw of four entries from the nordic survey was completed during the board meeting on Monday. The following people are entiltled to an adult club membership for the next season:
Adele Minto, Bernie Pulsifer, Kristy Falconer and Fiona Fait.
The Fernie Nordic Society wishes to thank everyone for a great season. We hope to see you all in the fall.
Yes, this was one with several records, few events, no kids lessons, no races for our competitive skiers and much less snow than usual.
But nordic skiing in Fernie was great. Our volunteer groomers spent many hours out on the trails. The feedback about the trail grooming from all of you was vetu positive. Thank you to everyone who spent a few minutes to complete our annual survey. Read all the details of the survey on this page. The winning entries of our survey will be announced at the end of April.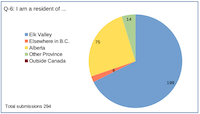 One record was the number of club members this season … 1,607 members ! Please find a summary of our 2020-2021 activities in our year-end report to the City.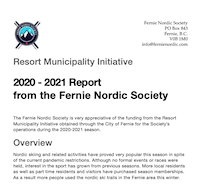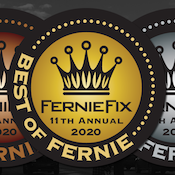 The Fernie Nordic Society wishes to thank each one of our fans who have voted the Elk Valley Nordic Centre as the top spot in Fernie to crosscountry ski. The FernieFix published the results of its survey in January 2021.
This winter season has been unusual due to all the new restrictions in the day-to-day and travel activities. We wish to thank everyone enjoying the outdoors in Fernie. So many possibilities! Thank you for going on the trails while taking precautions.
So many more local residents have chosen to support the Fernie Nordic Society this season. Our total membership now stands at 1,601 individuals which is 69% above last season number. The male-to-female percent split is 44/56 which is similar to past seasons. Our members range in ages between 2 and 81. The young adult group has traditionally lower numbers.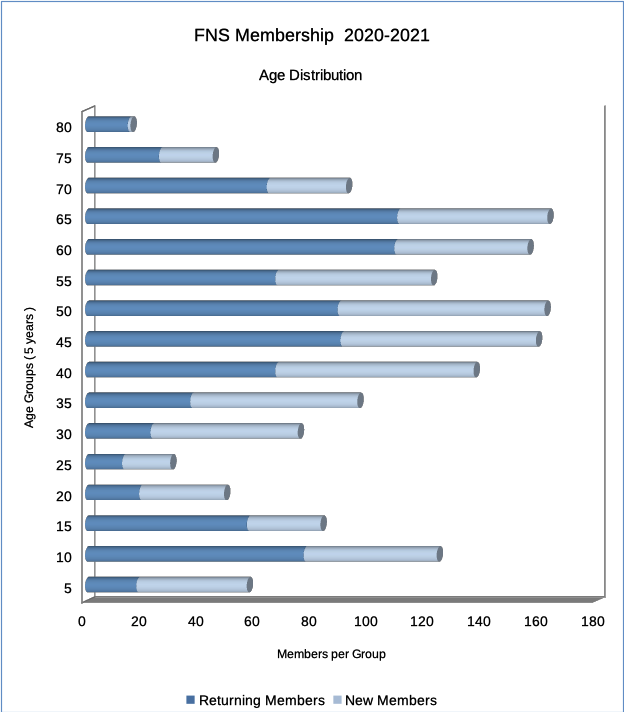 More skiers took to the trails this season. The weekly numbers have increased by 60% over last winter at both the Golf Course and Nordic Centre in Fernie.
The club has discontinued the Skill Development Program for children this year. Nevertheless the club ski gear was made available for rentals to our young members: 88 youngsters took advantage of this. The 16 young skiers of the Fernie Nordic Racers team have been training hard since October. Unfortunately no regional racing events were held because of the current restrictions.
Lastly … a big Thank You! to the volunteer groomers who prepare the trails daily. It is rewarding to them to see more skiers on the trails.
To leave a positive or constructive comment, please get in touch today.