IMPORTANT MESSAGE FROM TARAH

This page is showing the information from last season 2020-2021 offering by Tarah. More updated info coming soon. But feel free to contact Tarah through the links below on this page.
A few changes have been made to our pricing and lesson offerings this year. Under the current restrictions we will not be offering adult group programs until further notice. Private (1 person – 1hr lessons) and semi-private (up to 3 people in the same household – 1.5hr lessons) are available for booking.

The scheduled availability is what works best for Tarah, but there may be very limited weekend and afternoon options available by request. Please contact Tarah through this website for available dates.
Private, Semi-Private Classic / Skate Lessons
Private and semi-private lessons are available on request. Please email Tarah to request a lesson and she will try to fit your schedule.
Please note that semi-private lessons are for household members only.
Pricing for the lessons is as follows: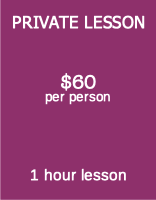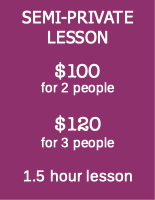 Lesson Location:
All lessons will take place at the Elk Valley Nordic Centre. Meet in the staging area outside the Warming Hut. Please ensure that you have a day pass or club membership at the time of your lesson. Day passes are available online HERE.
Lesson Times/Dates:
Set lesson times are scheduled for mornings starting at 9am in January and February. Please email Tarah for these dates or to schedule a date outside the set lesson times.
Preparedness:
• You will need to sign the online waiver (LINK) to confirm that you have read and understood the FNS COVID-19 protocols BEFORE you have your lesson.
• Payment for your lesson must be made BEFORE your lesson starts.
• Please come prepared for all types of weather (cold, wet, snowy, windy, sunny, etc) as your comfort is your responsibility and we will not have access to the hut to warm up cold toes. Lessons may be rescheduled in the event of extreme weather.
• Please make sure you have the right equipment properly sized for your weight/ability. We do not have rentals. Please contact Tarah for questions about equipment and rentals BEFORE your lesson.
Make your online payment
Once your lesson has been confirmed, you will be requested to make an online payment:
Option 1: send an e-transfer to info@fernienordic.com

Option 2: pay by credit card using the Payment button below
Finally please ensure you have a day pass or club membership at the time of your lesson.
Your Instructor
Tarah Leggott is a CANSI Level 2 instructor that is passionate about cross country skiing as a lifelong, family-oriented sport that can be pursued competitively or as recreation in our beautiful, little corner of BC.
Any questions? Get in touch with Tarah