Equipment Rentals
Several locations around Fernie offer some cross-country ski gear to rent. Most are open 7 days a week during the season.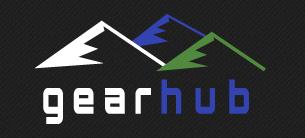 Gear Hub Sports
401 1st Avenue, Fernie
Tel: 250-423-5555
Email: rentals@gearhub.ca
From highway 3, take 4th Street into downtown. Store is located on left before the railway crossing. The daily rental rate is $25 per day as of December 2018.
It is recommended to call ahead as it gets busy on weekends.
GearHub Adventure Rentals GearHub has expanded! We are now operating a second, rentals-focused location in Fernie called GearHub Adventure Rentals. This new rental location is operating out of the Fernie Stanford Hotel. This means there is now a place to rent XC ski equipment at the intersection of Hwy 3 and Mount Fernie Park Road, just 2.5 km from the West Fernie bridge.
Open 8:30am – 11am and 3pm – 8pm from Thursday to Sunday
Tel: 250-278-3278
Email: rentals@gearhub.ca
The Quest Outdoor Sports Rentals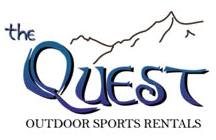 Located at the Fernie Alpine Resort
5258 Highline Drive click here for map
Tel: 250-423-9252
Email: fernieskirentals@icloud.com
Go 5 km west of Fernie on highway 3, turn north at the Fernie Alpine Resort sign. Turn right after 1 km on Highline Drive. Keep your left for 350 m until you reach the Snow Creek Lodge where the rental shop is located.
Contact the FAR rental shop for details or to reserve your equipment 250-423-2409