What:
If you have some cross country skiing experience and are looking for an opportunity to improve your technique and practice your skills in a positive group setting, then Masters is the program for you! You will receive instruction, practice and feedback on each of the classic and/or skate techniques across the 10 weeks. Whether your goals are purely recreational or speed and training-oriented, the program will be flexible to suit the needs of individuals within the group.
Masters Training program participants will also have the option to sign up for Training Peaks (for an additional fee – see cost below) to assist them in their training throughout the winter. Those interested will be given a demo of the program before they start.
What is Training Peaks?
It is an online service that uses a phone app to keep track of your training, schedule, etc. Both you and the coach can update the content as well as your progress.

Where:
All Masters training group sessions will be held at the Elk Valley Nordic Centre (unless otherwise indicated by your instructor).
When:
The Masters Training Group will meet once per week, alternating classic and skate technique biweekly.
Tuesday evenings from 6pm to 7:30pm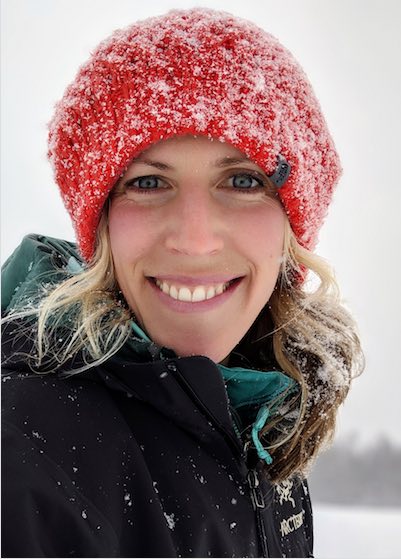 Who:
Tarah Leggott is a CANSI Level 2 instructor that is passionate about cross country skiing as a lifelong, family-oriented sport that can be pursued competitively or as receation in our beautiful, little corner of BC.
Cost: — updated Dec 6
Skate & Classic (10 weeks) $200
January 7 – March 10, 2020

Skate ONLY (5 weeks) $110
Jan 7 & 21, Feb 4 &18, Mar 3 2020

Classic ONLY (5 weeks) $110
Jan 14 & 28, Feb 11 & 25, Mar 10 2020

Training Peaks add-on $50
* a trail pass must be purchased before the start of each session if participants are not members of the Fernie Nordic Society
** start/end date may change due to snow conditions
*** no sessions during the school calendar Christmas break
Contact:
Please contact Tarah Leggott email: tarah@leggott.me for more information about the Masters Training Group.
Once your session has been confirmed, you will be requested to make your payment. Please ensure you have a day pass or membership.
Send your payment
You can do an online payment for the lessons. A first option is an etransfer to info@fernienordic.com Another option is to use the button below to use a credit card: