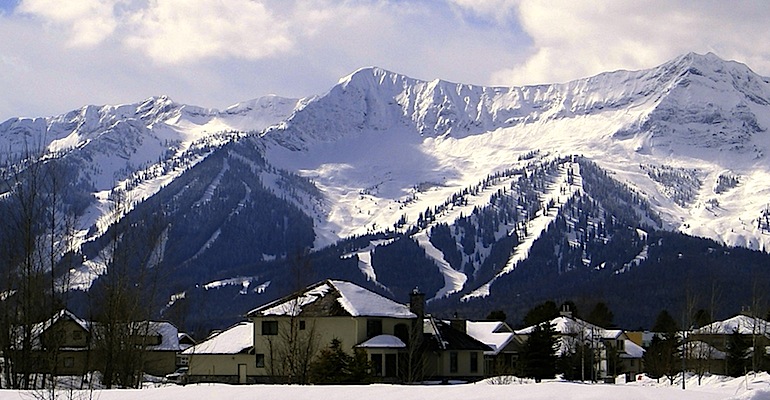 All winter, storms stream off the North Pacific. On the eastern edge of the Canadian Rockies, the storms stall, dropping metre after metre of snow before moving onto the plains. Fernie, BC sits in the middle of the infamous "stall zone". There's a 20 cm rule in Fernie: when the barometer falls and we receive 20 cm (8 inches) of snow or more overnight, the meeting moves to the mountain – maybe Timber Chair or the Boomerang Chair. Locals are more likely to meet their neighbour skiing the face of the Bear than walking down Victoria Avenue. Even Ski Canada Magazine recognizes this, voting and awarding Fernie as the Best Ski town, with the Best Powder and the Best Deck Party. Accolades from a voice of experience.
Who's looking at Fernie?
The National Geographic Society has Fernie in its list of the 2014 World's Best Ski Towns. Read about it here. And previously Fernie won an award by being named the 2012 Best Ski Resort in North America at the prestigious World Snow Awards. Link to a recent article in the local paper The Free Press.
The National Geographic Society is featuring Fernie and the Fernie Nordic Society on one of its websites www.crownofthecontinent.natgeotourism.com This website explores the Alberta-BC-Montana mountain region and many of its natural attractions. One page is dedicated to the Fernie Nordic Society. Browse the website at the same time.
Legendary Snow and More…
Founded over 100 years ago, Fernie is the hub of Southeastern BC. Initially coal mines attracted adventurers from around the globe. The Italians, British, Aussies and the French found a home in the Elk River valley holding Fernie. Today Fernie remains remarkably diverse. We still draw international travelers, but today Fernie Alpine Resort is as much of a draw as the coal mines. The common factor becomes an appreciation for the mountains, the activities and the strong attraction to the wide variety of local cultural events. Fernie's Historic Downtown bustles with shops, galleries, bistros and restaurants.
The Arts Station hosts concerts and performances throughout the year. At night, skiers fill the streets hopping from bistro to bar, burning up the last energy of the day. Fernie truly has something to offer everyone, from adventure to community, come and discover what will keep you coming back to Fernie for more! For more information about Fernie, and to plan your vacation visit Tourism Fernie
Recent feedback from skiers
So nice to come in and warm up after a rainy ski – conditions were still nice on the trails! by D & P Apr 8, 2023
First time on skis! Such a lovely day! Thanks for hosting us and providing a nice warm fire and great conversation. by M, S, S & L Mar 5, 2023
Just a quick note to let you know that I was out on the trails today and could really appreciate all the hard work you've put in to keep the trails on good condition despite the challenging conditions. Thank you. by K.C Jan 15, 2023
Trails are fantastic. Thanks! by Anonymous Feb 25, 2023
Awesome trails, slippery downhills and lots of giggles. by D. Feb 6, 2023
Thank you for grooming on Christmas Day! The skiing made my day. Happy Holidays! by Anonymous Dec 25, 2022
What a wonderful place for crosscountry skiing! by L&J M. Dec 17, 2022