Grooming Report – April 4, 2020
BC Parks has now closed the parking lot of the Nordic Centre. The trails are staying open as they are on private land. Please park along the Mt Fernie Park road for the remainder of the season.
Parking is also available at the Cedars – access to the kids loop from the corner.
More grooming done on Saturday morning at the Golf Course and at Montane. Get out there if you can!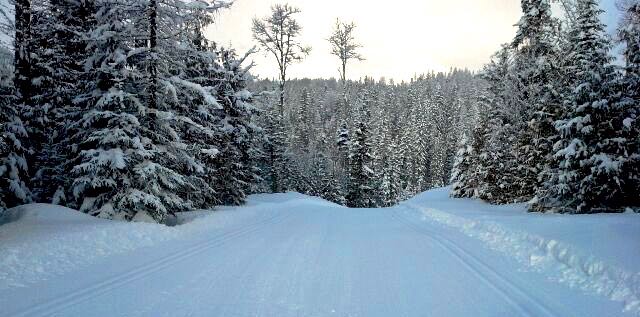 A Membership or Day Pass required to use these trails.
Maps and directions are shown here
Elk Valley Nordic Centre
All trails were groomed and track set on Saturday morning. Great conditions! Enjoy your ski at a distance! Watch for a moose on the trails.
Basic snowmobile grooming is scheduled every weekday morning. Please be aware that the hut is now CLOSED for the next month.
Fernie Golf Course
All trails were groomed on Saturday morning. Big thanks to groomer Jason!
Please note: skiers only, no walking, snowshoes, biking or dogs on the trails of the golf course. Dogs, bikers and snowshoers are allowed on the dyke and RV Resort trails.
---
Other locations where one can ski in the Fernie area are listed below. Please note that these trails are operated by other organizations.
Fernie Alpine Resort
One report dated Wednesday, Apr 1 confirmed that the trails are in good shape. Regular grooming is still happening. Enjoy!
A map and directions to trails are found here
The FAR snow report is here
Island Lake Resort
Lat message posted: Thanks for a great season. We hope to see you for a summer visit.
Get directions here
See the current online snow report
Montane
The trails were groomed on Saturday morning. Enjoy your ski and the views!
Find map and directions to trails here
Watch for updated info about the trail system on this page
Anyone may text updates to 250-430-2719 at any time. For the most current report, click HERE.