In the mean time, what about some pre-ski physical training to get you ready for the trails as soon as the snow flies?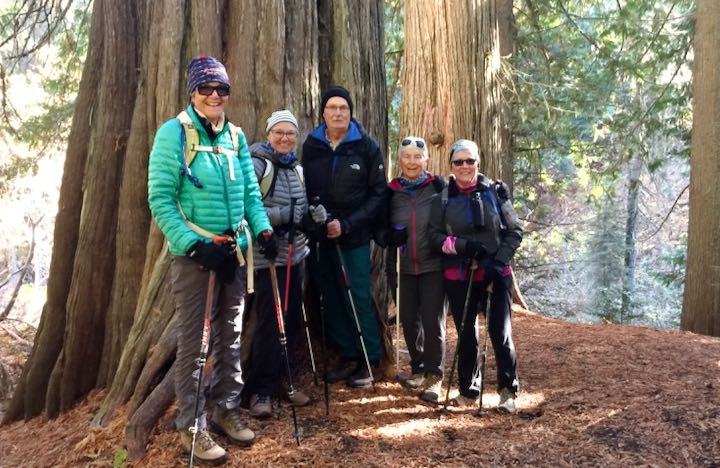 Visit our photo pages HERE
This program has restarted for the 2021-2022 season. If you are interested to join our group, please contact us today! Make sure you also subscribe to our email list.
WINTER 2021 – 2022 UPDATE – Physical Training Program for Adults aged 50+
The 2018 – 2019 nordic season was an exciting one for the Fernie Nordic Society as it was the first season offering the 50+ Training Group. Unfortunately it was put on hold during the 2020-2021 season. But we are BACK!!
Primary focus
The main goal of the 50+ Training Group is to stay active and provide skills to increase skiing efficiency in a social group setting. The training program encourages group participation to help motivate people through a social and friendly setting. We also encourage the members to enter some fun races in the Kootenays as a way to motivate your training participation. While it is encouraged, it is not mandatory to attend any races.
Training Program
This season several participants are also doing some weekly physical training under the supervision of trainer Blair Crosby of Fernie Fitness.
Any questions? Get in touch with a volunteer.