This short piece was submitted by club member Jan Kron following her latest ski excursion
This year we decided to break up winter a bit by buying the BC Punch Pass offered by Crosscountry BC. There are 3 different options when buying the pass but we chose the 'Ski twice at a total of 7 different British Columbia Nordic Centres' for $89 each (now $79 in 2019). Our first venture is a trip to Sovereign Lake Nordic Club with the reputation of being one of the top clubs in BC. Sovereign Lake has 50 km of daily groomed trails (105 km if combined with Silver Star Ski Resort trails) and about double the membership of the Fernie club.
On our first day, Saturday, the parking lot was full by the time we got there at 10 a.m. The punch pass is new to the BC Nordic Community so we were pleased that the ticket office knew all about it. The signage at the Centre is superb so we had no trouble finding the route to the only hut away from the clubhouse called the Black Prince. Wanting a good workout we chose the longest route, a 12 km trail that turned out to be mostly uphill. It was comparable to skiing up to Island Lake Lodge with a bit more uphill and no gourmet lunch as a reward. The cabin, a lovely old log cabin that is a bit bigger than Fernie's warming hut, was packed with the lunch crowd. Strangely the cabin is at a lower elevation than the clubhouse despite the fact that all the difficult trails seem to have a lot of uphill climb to them. It seems everyone takes the shorter, relatively flat route up to the cabin, a trail a little longer but comparable to our Cedar Loop. We took an intermediate route back to the clubhouse encountering along the way several groups of various types of lessons, something that this club is noted for.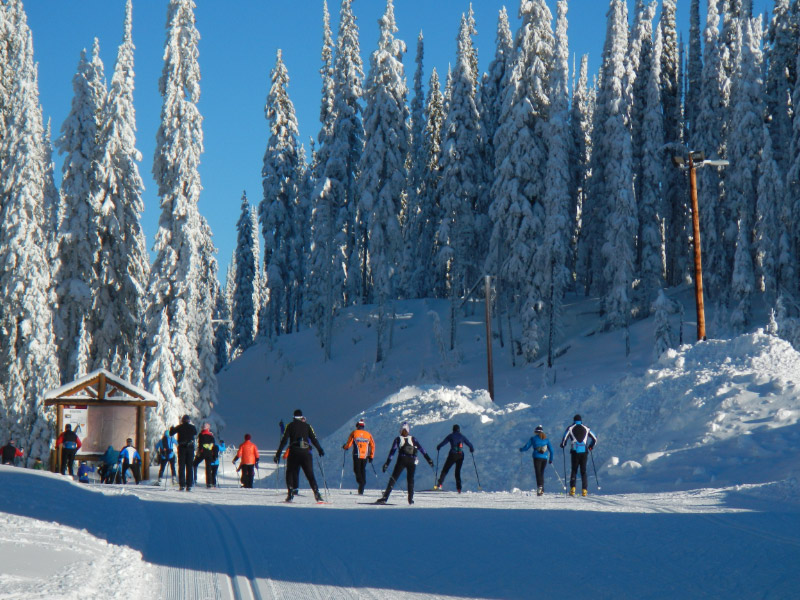 We had two picture perfect days of skiing at Sovereign Lake Nordic Centre and would recommend it as a great winter getaway. Our next stops: Kimberley, Nelson and Rossland combined for February, followed by Nakusp, Golden and Revelstoke together in March.
Jan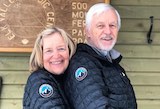 For more info about the BC Punch Pass, visit our page here
Other pages you may be interested in: