The draw of four entries from the nordic survey was completed during the board meeting on Monday. The following people are entiltled to an adult club membership for the next season:
Adele Minto, Bernie Pulsifer, Kristy Falconer and Fiona Fait.
The Fernie Nordic Society wishes to thank everyone for a great season. We hope to see you all in the fall.
Yes, this was one with several records, few events, no kids lessons, no races for our competitive skiers and much less snow than usual.
But nordic skiing in Fernie was great. Our volunteer groomers spent many hours out on the trails. The feedback about the trail grooming from all of you was vetu positive. Thank you to everyone who spent a few minutes to complete our annual survey. Read all the details of the survey on this page. The winning entries of our survey will be announced at the end of April.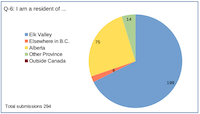 One record was the number of club members this season … 1,607 members ! Please find a summary of our 2020-2021 activities in our year-end report to the City.