What fun! Thank you to everyone who came out to the 2nd Fernie Pumpkin Hunt on Saturday morning at the Elk Valley Nordic Centre. By 10:45 am, the hunt was on. Many volunteers had hidden 275 pumpkins, more than double than last year! We even had to go for a last-minute run to replenish the pumpkins after the first 200 were claimed at 11:20 am! Thanks to those who waited for round 2 to get hidden. We"ll aim for 400 pumpkins next year!
We believed that no pumpkin were harmed abandoned in the woods. The forest was well searched. The hunt was followed by marshmallows by the fire pits as well as hot chocolate and coffee for the participants. The photo booth proved very popular with the pumpkin hunters.
To all volunteers, pumpkin hiders, pumpkin transporters, Emily Park Photography, Starbucks and Ann"s independent – thank you! Finally, Mother Nature, we owe you one. Thanks for pulling through! We also wish to thank Columbis Power for their generous support of this community event.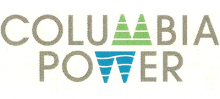 Watch for our next events when the white stuff comes down. Our first Toonie Race and Full Moon Ski events are to take place in December. Visit our Events page, or stay in touch at Facebook for details.
Read the short report about the event in The Free Press here.
Other pages you may be interested in: