Support the Fernie Nordic Society



The Fernie Nordic Society greatly appreciates your support. Your participation helps with our program of ski lessons for children, the purchase of ski gear, the grooming of trails and several of the events organized by the club. You may let us know if you have a specific goal in mind when filling the form up.
Thank you!
On this page you will find a variety of programs that we use for fundraising toward activities for our young skiers. You may reach us through the Contact Us page.
Race Timing
A small group of our members has done the timing of several ski races. This group is also timing local bike races during the last four summers as a fundraising event. We are always looking for individuals with a sharp eye and/or fast fingers to join our group. We use the Webscorer application for timing races. Our team could use this app for other races organized by other groups as a fundraising opportunity. Contact us through this website for details.
Various Opportunities
The club did receive funding from fundraising events organized by Fernie Cardlock ($369 in January 2023) and the Fernie Brewing Company in the past. We are always looking for new opportunities.
Toques, Neck Warmers and Ski Sleeves
FNS branded items are available from ambassadors at the hut of the Elk Valley Nordic Centre. You may send us a message for more details.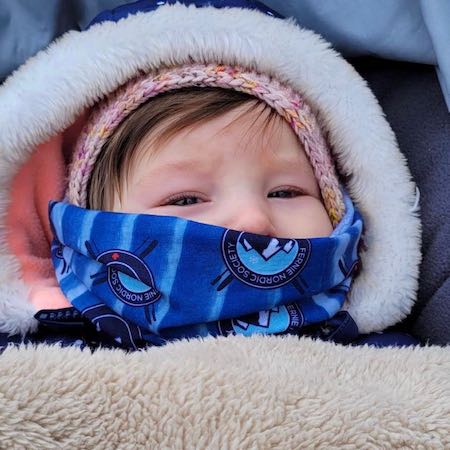 Cans & Bottles
With your help, we are collecting money from your unused Canadian Tire money, empty bottles and cans to purchase more props and materials for the Bunnyrabbit and Jackrabbit lessons and training. The bottle depot will accept all donations to be added to the Nordic Society account. Part of the money raised has already been used to get new signs made for the Jackrabbit lessons. The rest was used to purchase solar lights for the staging area and additional moose and COVID signage. As of May 31, we have collected $750 this year. The total amount collected during last season ending on May 31, 2022 was $730. A big Thank You! to all.
| | |
| --- | --- |
| Amount Collected $ 750 | FusionCharts |
Canadian Tire Money
Save this Canadian Tire bar code in your smartphone to have it scanned when you make a purchase. The money gets credited to the FNS card. As of January 10, we have collected $38.
| | |
| --- | --- |
| Amount Collected $ 38 | FusionCharts |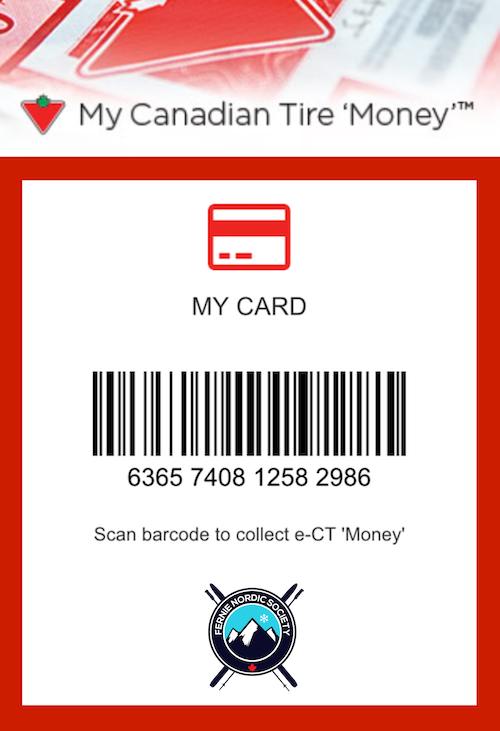 Right-click and save this bar code to your smartphone and have it scanned by the cashier.