Last weekend was a great time for the Fernie Nordic Winterfest. It all started at the end of the regular ski lesson on Saturday morning.
Megan Lohmann said a few words in a short presentation about the 2018 Teck Kootenay Cup. This year the Cup was won by the young racers of our racing team with the help of many other club members and adults who have participated in the six races of the series: two races here in Fernie, two more in Kimberley, one at Nipika and the last one in Nelson. It is a great achievement as this is the third time in the last four seasons that Fernie takes the Cup home. Big smiles all around.
Next the young skiers participated in the annual Racing Rocks! event. The very young ones were busy with a scavenger hunt while the older kids skied the trails in a Barkley Marathon style event where each one had to bring a specific page from five books placed along the way. Lots of fun for all!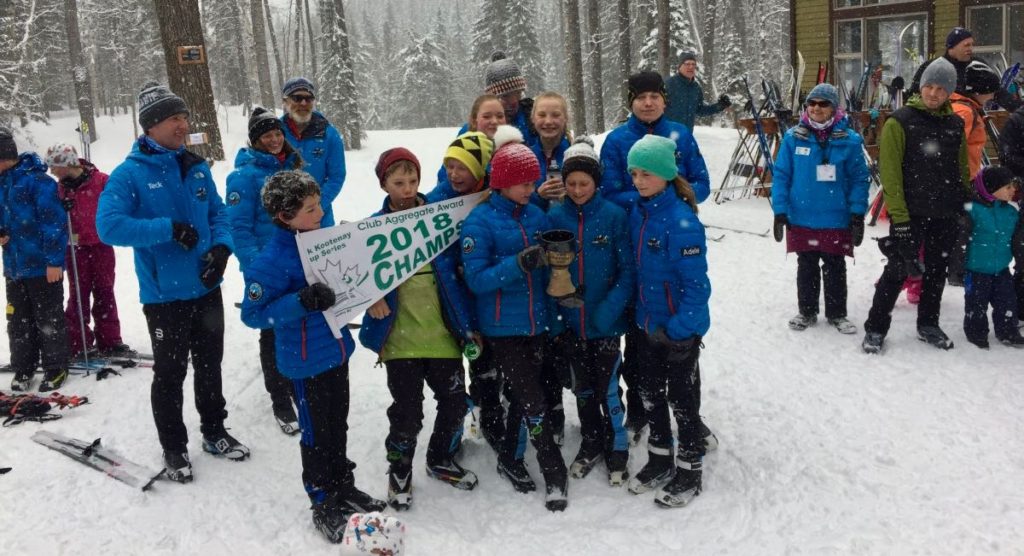 The Winterfest continued on Sunday February 18 at 11 a.m. with the 6th Annual Community Fun Race ski event. Twenty-four participants joined in several categories: a short distance for an easy-going ski and a longer one for the more competitive skiers. Some chose the skate style ski for speed while others went with the classic style. Coach Naomi did her run with the other skiers, then returned on the course pulling a chariot. The small passenger did not seem to mind the ride. And what about that best costume category?
A BIG Thank you! to Sam, the organizer of the Winterfest, and to the group of volunteers including Robert Holmes who made this weekend a success. Check out the event results are on this page
The next nordic event in Fernie is the SNOW TO ICE(cream) challenge during the Griz Days from March 1 to 4. Get set! Ready? All the details HERE
Other pages you may be interested in: