Sunday March 10 is our last major event of the season. It is the return of the Fernie Birkie Flying Viking Challenge.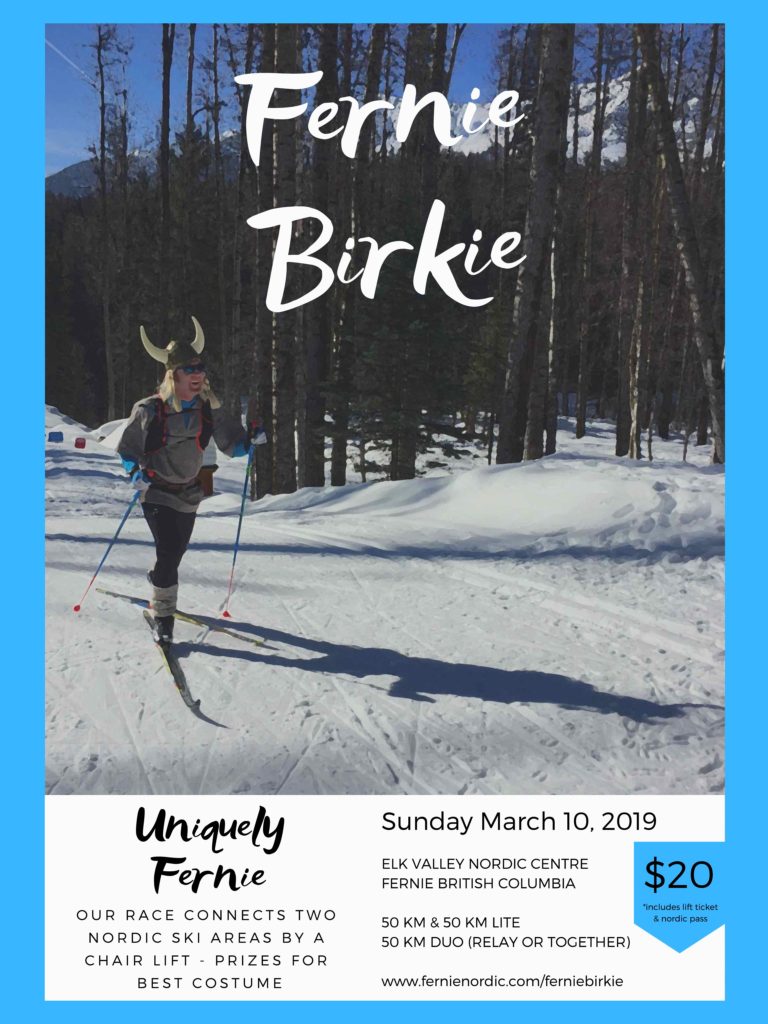 Looking for a challenge? This is a the one, a long one but very casual – unless you don't want it to be casual, and then feel free to ski like mad!. Excellent prizes, ride(s) on the Deer chair, a lot of yummy food/drinks – all for only $20! Prizes are for costumes and then as door prizes! You have the option to do the full 50 km yourself (2 loops to the ski hill trails and back) with or without the 12 lbs 'baby' on your back, or you can share the 50 km with a friend either as a relay or together.
All details are on our event page HERE. Pre-registration is recommended for less stress on our volunteers but doing it on the morning of the event is OK. Wishing lots of fun to all!
Other pages you may be interested in: