Fernie skiers were very active in the past weekend of February 8-9 with a few events.
Full Moon Ski on Saturday
On Saturday twenty skiers gathered in the hut before starting on the trails under a very bright moon. The evening ended back at the hut for snacks, refreshments and a good time.
Kootenay Cup races in Kimberley
The race weekend in Kimberley was the Teck Kootenay Championships, a tier 2 points qualifying race, so it was a higher level event than usual races for the team. The Fernie racers competed against other racers from several clubs, including Telemark, Sovereign Lake, Revelstoke, Canmore, Foothills, the Kootenay teams – Nelson, Kimberley, Black Jack and Toby Creek – plus Montana teams, Glacier Nordic and Seeley Lake. The weather was perfect and excellent snow conditions.
Eleven young skiers from the Fernie Nordic Racers team took part in the two-day event together with nine adult skiers from Fernie. Our team is coached by Jeff Williams. Overall the team had 28 starts in the classic and skate races. Race results may be found HERE. The current cup standings are HERE.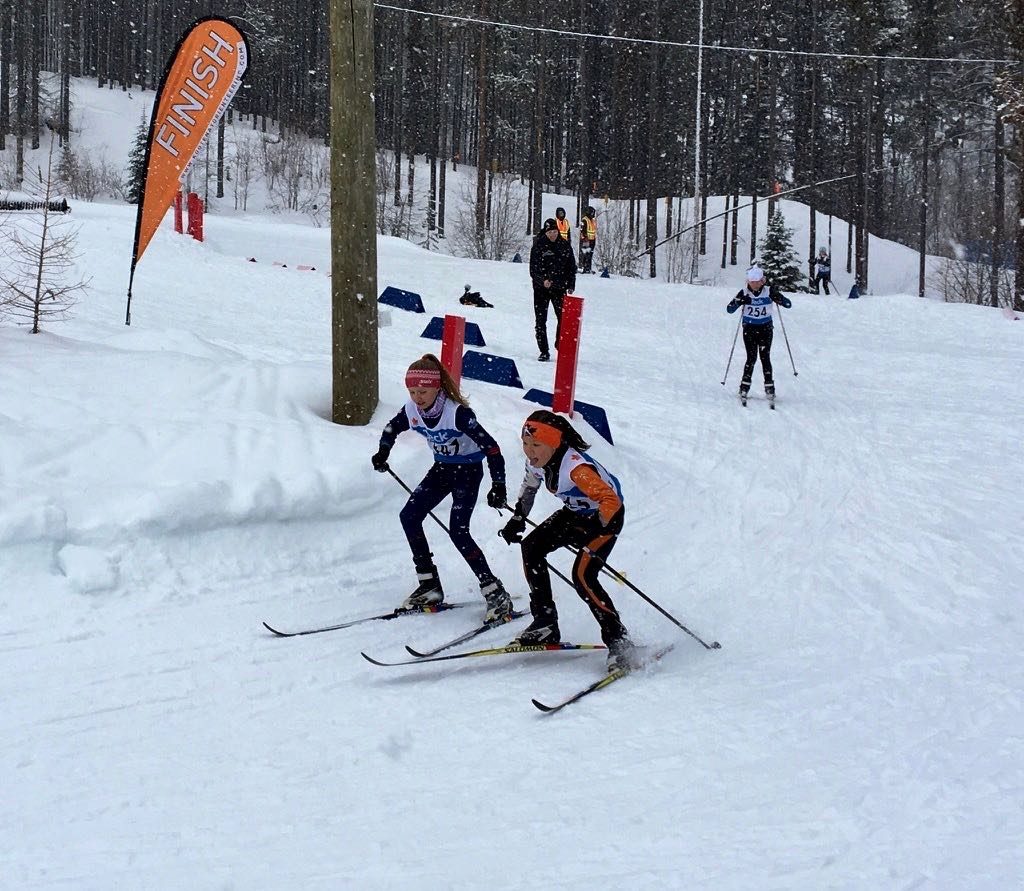 Meanwhile in Edmonton
Saturday was also the day of the 2020 Canadian Birkebeiner in Edmonton. Two skiers from Fernie completed the challenging course. Ron Lentz finished the 31 km tour race while Naomi Lentz did the 55 km race with a 12 lbs pack (5.4 kg) on her back. Congratulations to both!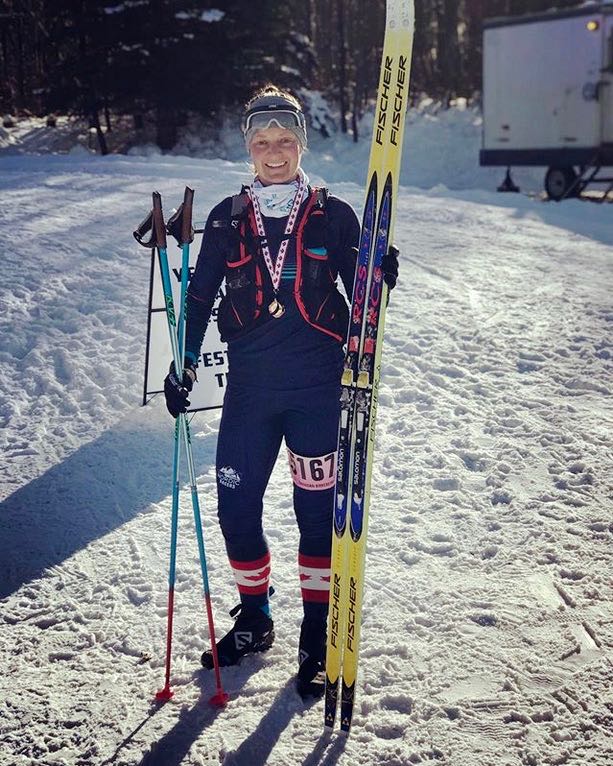 More photos
from the Full Moon Ski:
---
---
---
from the Kootenay Cup races: