From March 18 to April 2, 2023
Our friends over at Stag Leap have just announced an awesome opportunity for kids over spring break! Wondering how to keep those kids busy and active for 2 weeks – fret not! Simply grab a copy of the March Fernie Fix, (or download your card via the link below), and bag as many lines as you can, between March 18 and April 2!
Sweet prizing from loads of great stores and Fernie organizations, plus the big ticket item – a night in a @snowvalleylodging Tiny Home!
Bingo can be completed from anywhere, it's not Fernie specific! Open to all ages of kids.
GET YOUR DIGITAL BINGO CARD, HERE: http://www.stagleaprunning.com/wp-content/uploads/2023/02/Spring-Break-Bingo_2023_FINAL.pdf
This years Bingo is supported by: @ferniefix @fernietrailsalliance @fernienordicsociety @upliftassociation @stagleaprunningco
Here are the rules …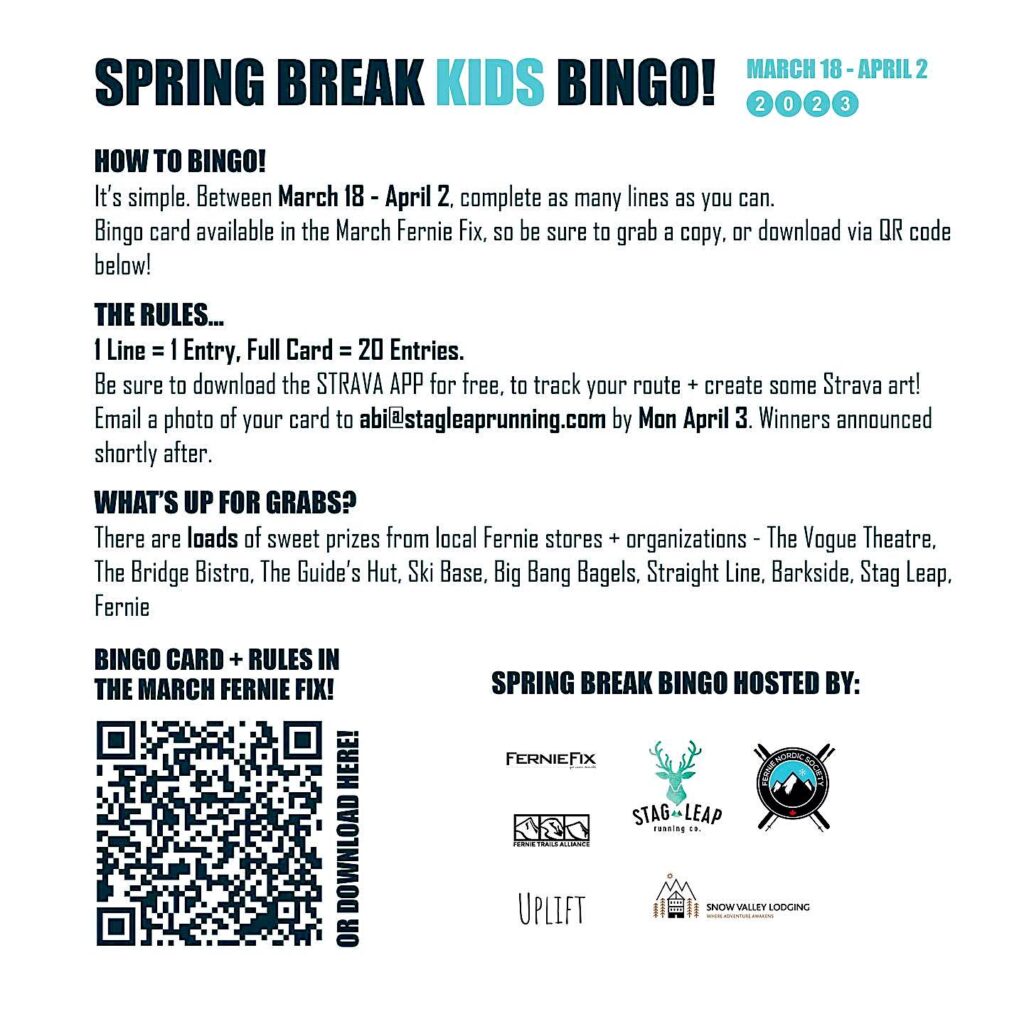 Other pages you may be interested in: