Several club members joined in for the first Full Moon Ski and Social of the season on Saturday evening at the Fernie golf course. About sixteen skiers took to the trails at 7 pm from the clubhouse – perhaps even a few more participants coming in late.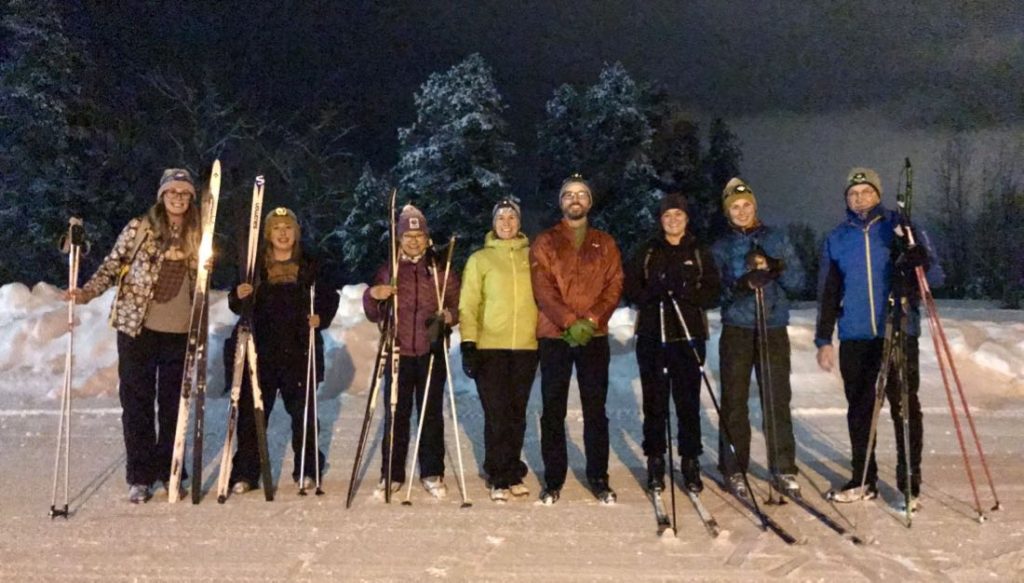 The evening was cool and the sky was overcast with no visible moon or stars. The grooming of the trails had just been completed so skiing was excellent for both skate and classic skiers. A big Thank You! to groomer Jason who worked late on Saturday at the golf course as well as on the dyke and the RV Resort loop. The evening ended with a chat and drinks at the Cast Iron Grill restaurant after the ski.
The next event is the Friendly Family Ski on Sunday Jan 26. The next Full Moon Ski will be on Feb 8. Both events will happen at the Nordic Centre.
Other pages you may be interested in: